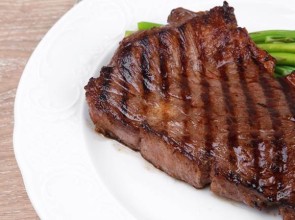 New York Strip
$29.95
A 14 oz. Prime Angus Beef sirloin. A real steak lover's favorite!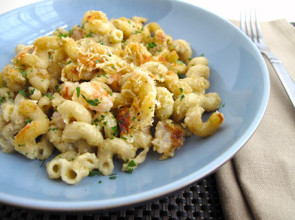 Spicy Four Cheese and Shrimp
$21.95
Jumbo shrimp with extra cheesy island cream sauce, all with a little kick over corkscrew pasta.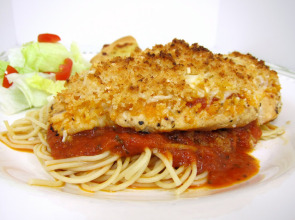 Parmesan Crusted Chicken
$19.95
Pan fried breast of chicken, crusted with freshly grated Parmesan and served with a sweet basil tomato sauce over the pasta of the day.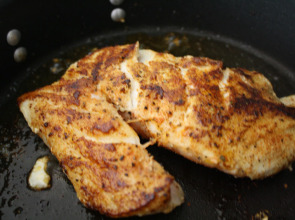 Pan-Seared Gulf Grouper
$31.95
Filet of grouper, lightly dusted, pan seared, topped with shrimp and scallops, and served with a sweet basil beurre blanc.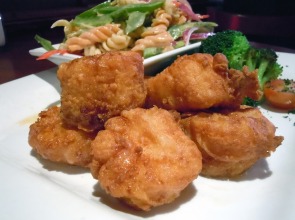 Fried Scallop Platter
$19.95
Fresh sea scallops, lightly dusted in our own breading, and fried golden brown.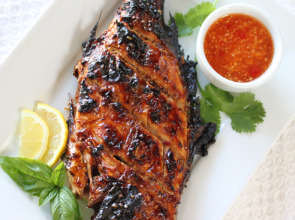 Snapper
$24.95
The Gulf of Mexico's top of the line filet. Grilled or broiled.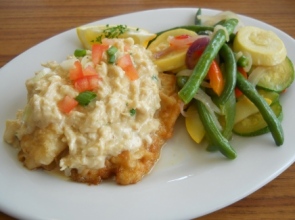 Grouper Imperial
$26.95
Fresh gulf grouper filet, char-grilled and topped with jumbo lump crab meat and a citrus beurre blanc. Unforgettable!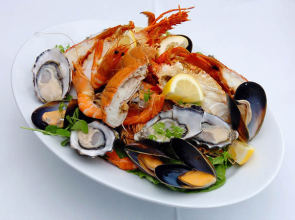 Harry's Special Seafood Platter
$24.95
A sampling of our famous platter, including fresh fish, shrimp, scallops, oysters and stuffed crab. Hand-breaded and perfectly fried.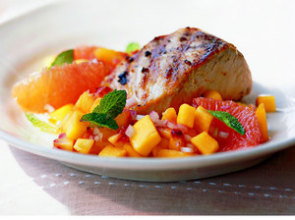 Grilled Mahi Mahi
$19.95
Fresh filet, grilled and topped with our mango salsa.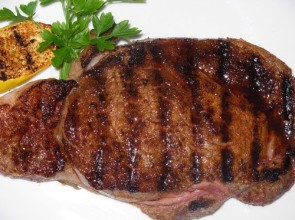 Delmonico Rib Eye
$24.95
12 oz. Certified Angus beef. The favorite steak of the south.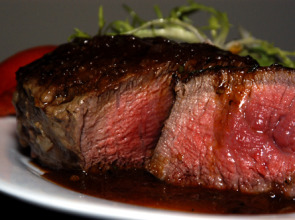 Filet Mignon
$29.95
8 oz. of the ultimate certified Angus beef tenderloin!
Fried Gulf Shrimp
$19.95
Jumbo Gulf shrimp, hand breaded and fried to golden perfection!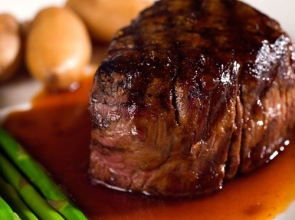 Petite Filet Mignon
$24.95
A smaller 6 oz. cut of certified Angus beef tenerloin.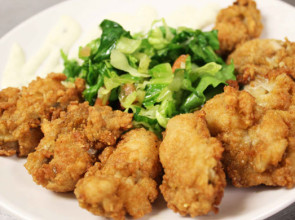 Fried Oyster Platter
$21.95
The finest oysters on the market, lightly dusted in our house breading and delicately fried.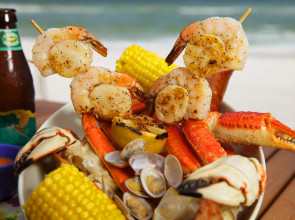 Harry's Cajun Steamer
$35.95
Our signature dish! Snow crab legs, shrimp, jonah crab, baby clams, sea scallops, andouille sausage boiled red potatoes and sweet corn on the cob.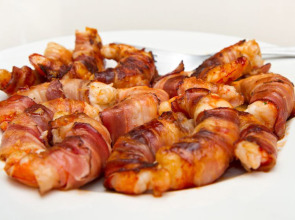 Shrimp, Shrimp and Shrimp!
$24.95
Bacon-wrapped jumbo shrimp, fire cracker shrimp, and our peel and eat shrimp. Yum!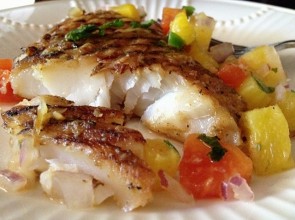 Grouper
$24.95
The best of the catch! Fresh filet of Gulf grouper, grilled or fried to a perfect golden brown.